Employers must comply with numerous reporting and disclosure requirements throughout the year in connection with their group health plans. This Compliance Overview explains key 2022 compliance deadlines for employer-sponsored group health plans. It also outlines group health plan notices that employers must provide each year.
Some of the compliance deadlines summarized below are tied to a group health plan's plan year. For these requirements, the chart below shows the deadline that applies to calendar year plans. For non-calendar year plans, these deadlines will need to be adjusted to reflect each plan's specific plan year.
2022 Compliance Deadlines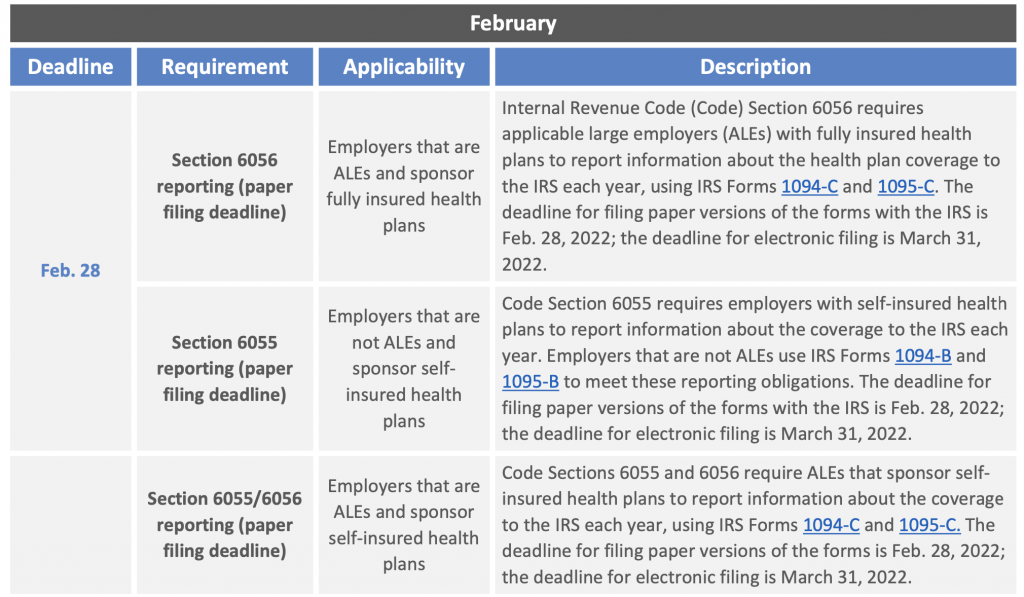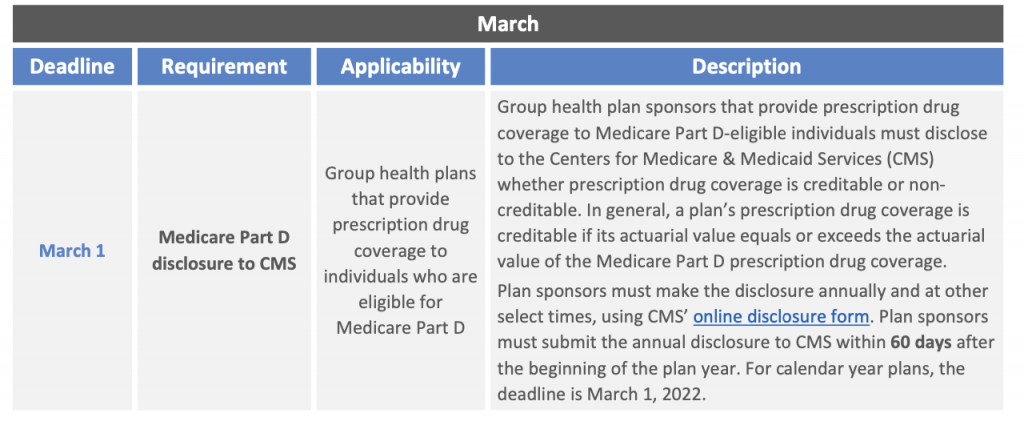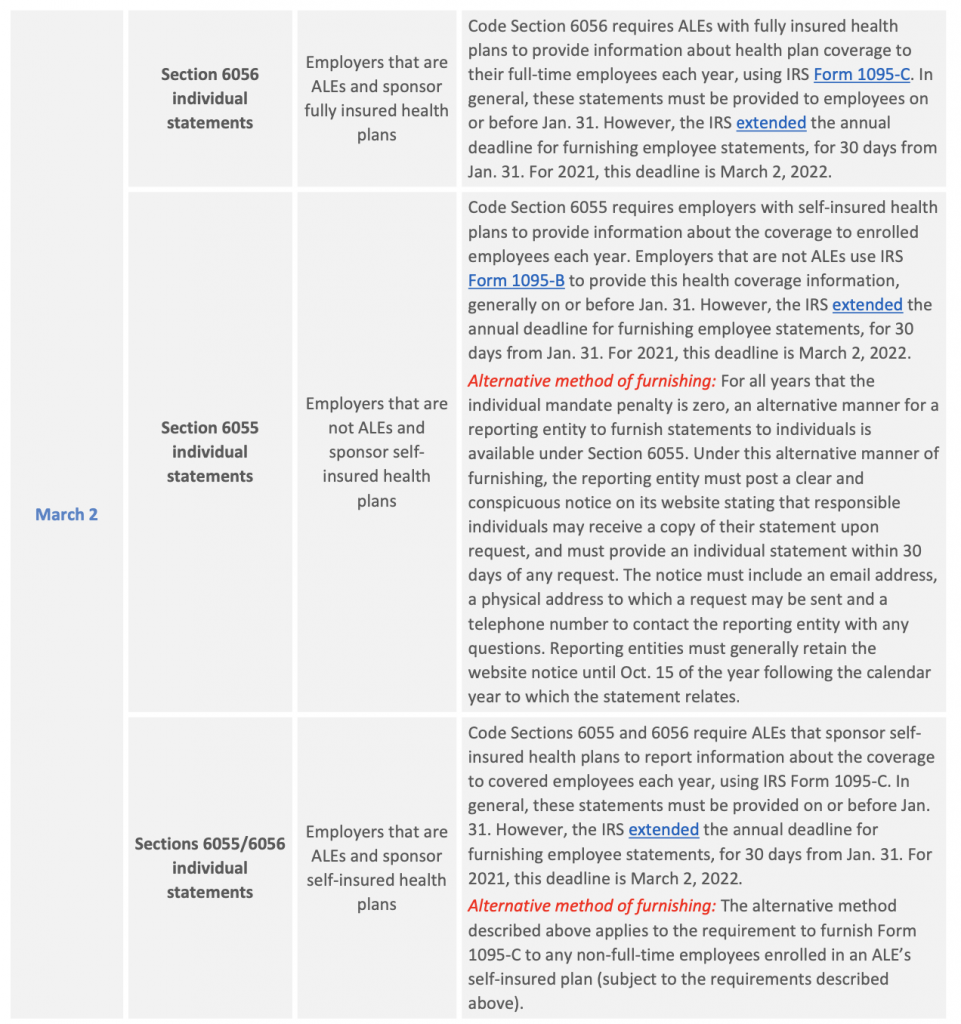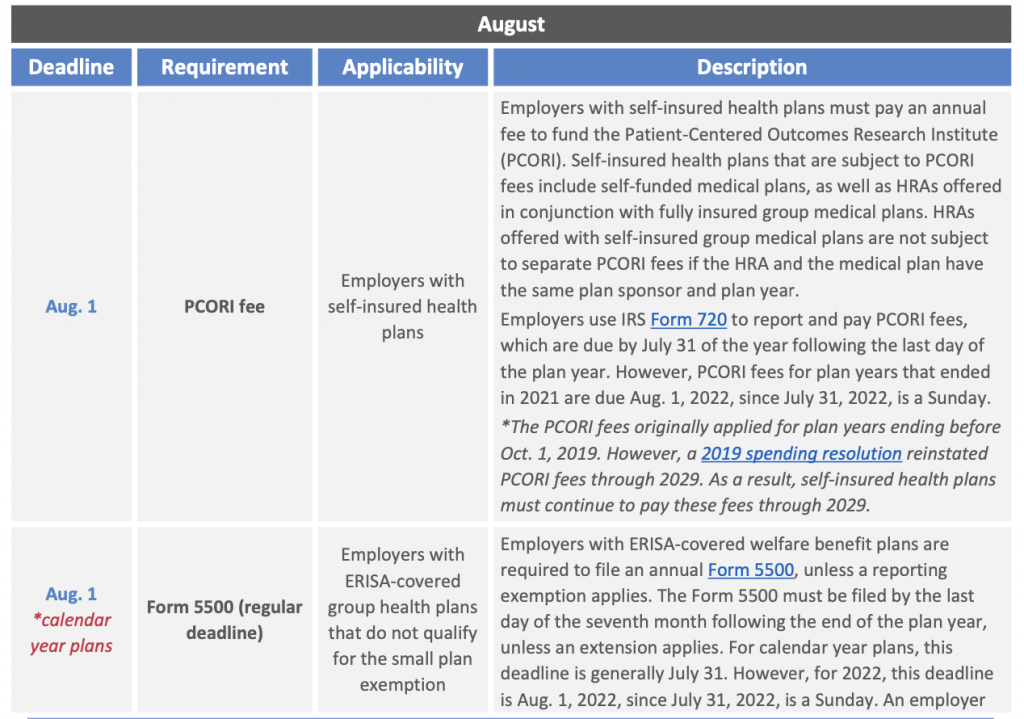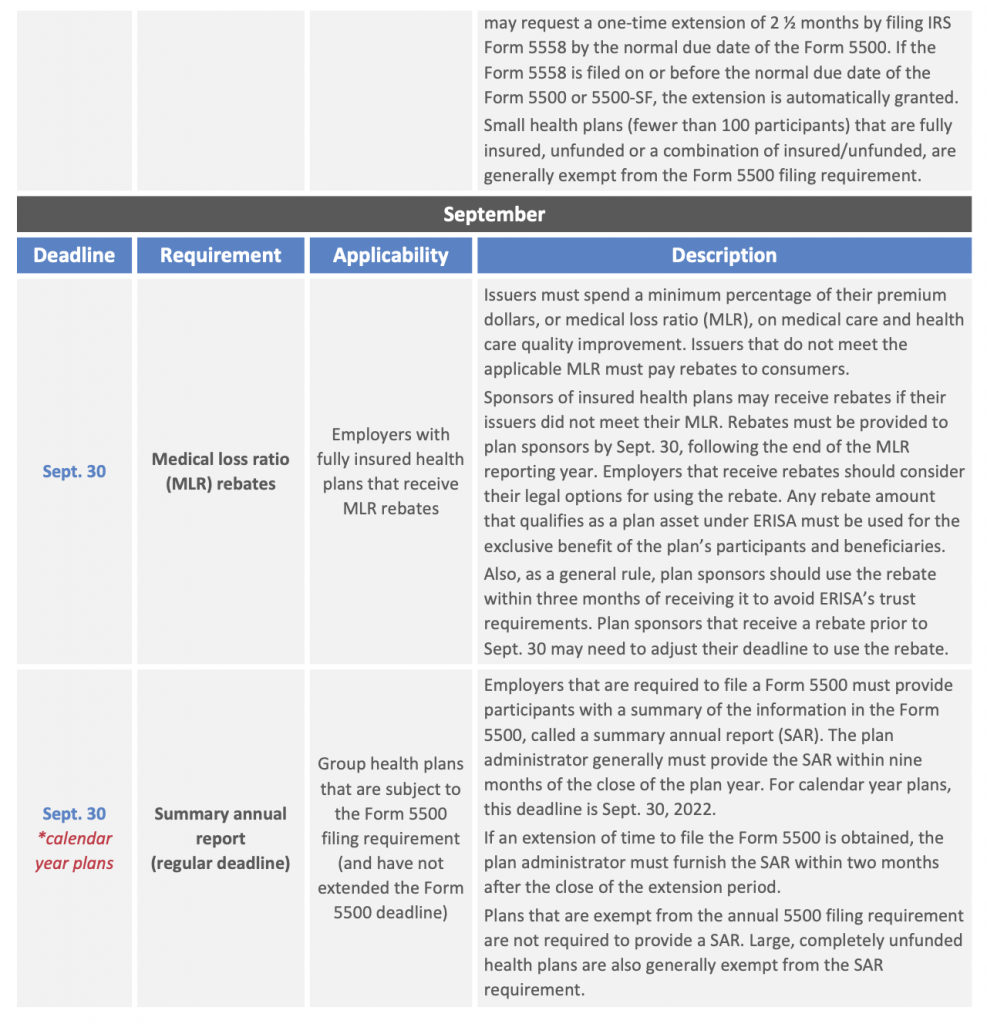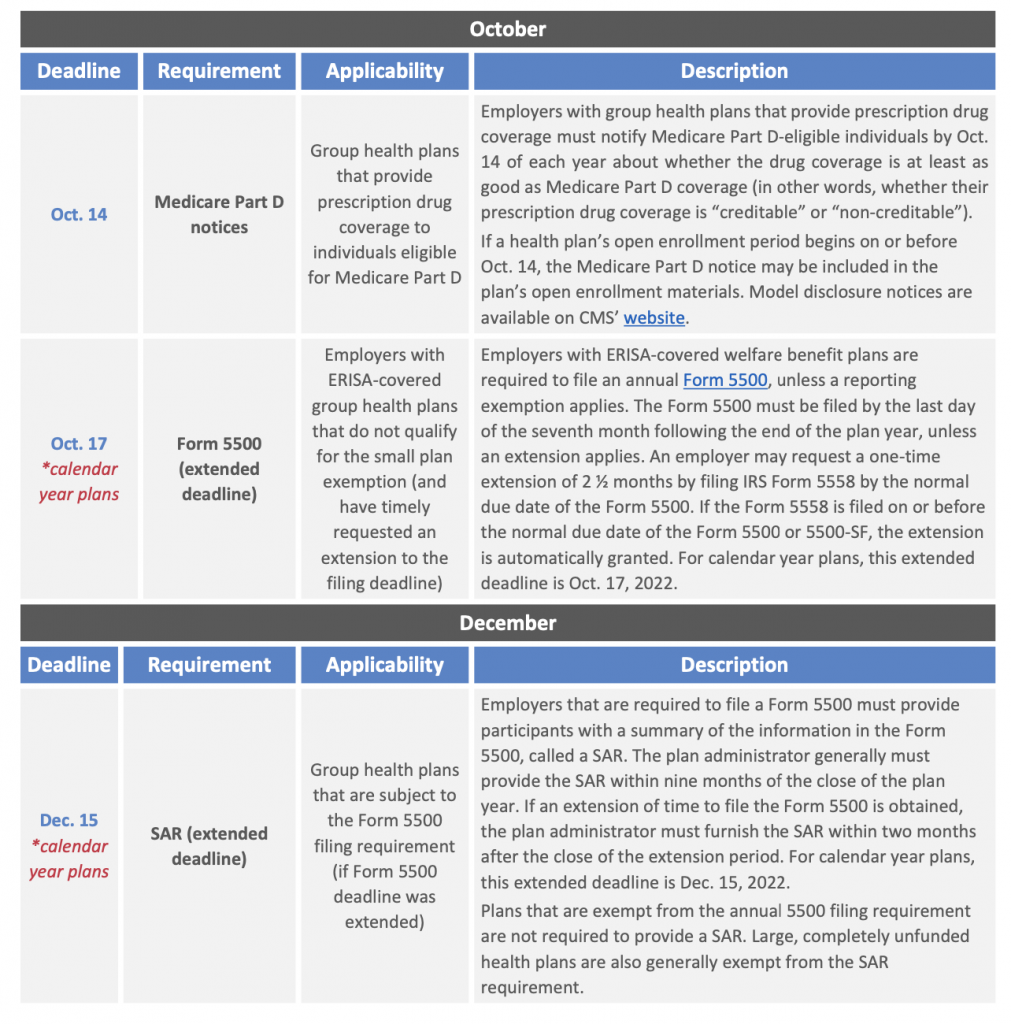 Annual Notices
  
This Compliance Overview is not intended to be exhaustive nor should any discussion or opinions be construed as legal advice. Readers should contact legal counsel for legal advice. ©2022 Zywave, Inc. All rights reserved.